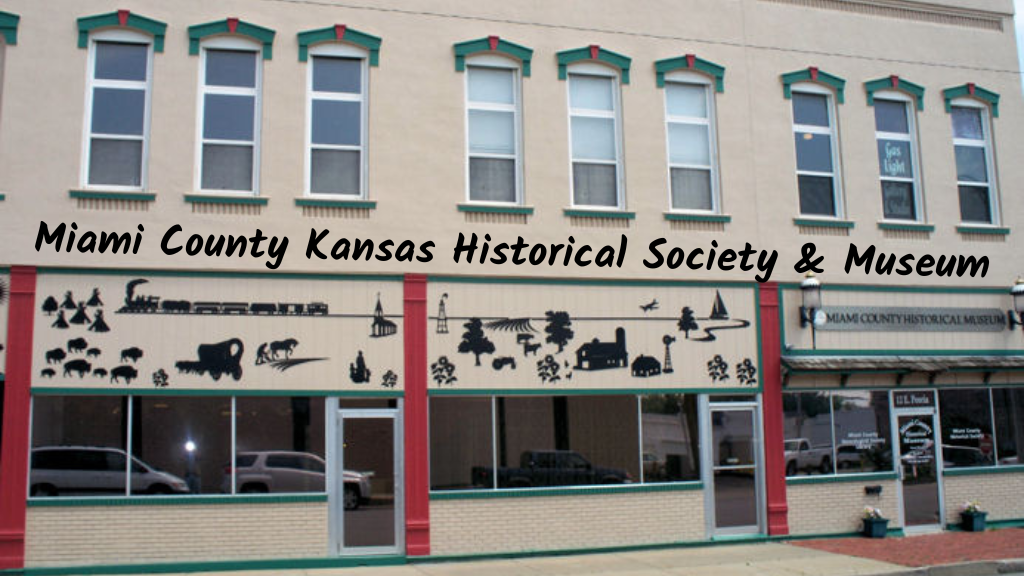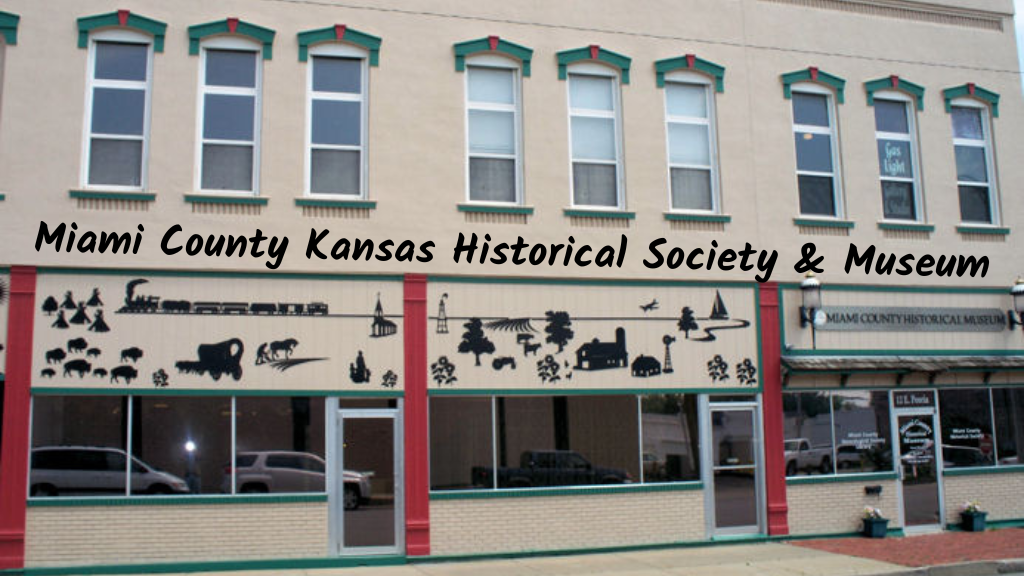 We are Located at;
Address;
12 E. Peoria
Paola, Kansas 66071
Telephone: 913-294-4940
Email: [email protected]

President / Director;
Jana Harrington-Barcus
[email protected]
Direct Line 913-333-2657
Museum Hours;
Wednesday, Thursday & Friday 10 am – 4 pm
Saturday 10 am – 2 pm (call before coming)
*Open All Year with FREE Admission
*Closed Holidays
*In case of inclement weather, we follow the USD 368 schedule.
The Miami County Historical Society & Museum was founded in 1965 and is a non-profit 501 (c) 3 corporation located in Paola, Kansas, and staffed solely by volunteers. Celebrating over fifty years of preserving Miami County history, the Museum is committed to collecting and preserving artifacts and information that document Miami County's deep and rich heritage and to the production of interpretive exhibits, educational programs, and publications.
During your visit, you will find our volunteers are seasoned historians, researchers, and tour guides dedicated to helping you to embrace the past. Their knowledge of our exhibits and collections, availability resource materials and preservation methods are just second nature.
Along with several permanent collections, we also display rotating exhibits. Visit us regularly and you'll discover something new each time.